Power-Pole Charge Power Management System
---
The CHARGE Marine Power Management Station gives you power where, how and when you need it.CHARGE does the work of a traditional battery charger, a charge-on-the-run, plus an emergency start system all in one compact unit. CHARGE automatically devotes more power to the batteries that need it the most for maximum efficiency, giving you more time on the water.
Features:
Features:
Automatically moves power back and forth between cranking and trolling batteries
Displays battery voltage and status data on your smart phone or Lowrance unit (requires CM2 GATEWAY).
Complete battery maintenance - uses float mode when plugged in at home
Charges on the run from the alternator while the motor is running
 Works with all battery types – lead acid, AGM, GEL, lithium or TPPL

 Built-in emergency power transfer

An Intelligent Power Management System
This 500-watt power station delivers up to 40 amps of charging power to the cranking battery and up to 25 amps to the trolling batteries and works with multiple battery types including lead acid, AGM, GEL, lithium or TPPL. With the C-Monster app, you're able to monitor your battery status in real-time and prioritize either the trolling or cranking batteries when recharging. The CHARGE will automatically maintain minimum power levels based on your preference settings.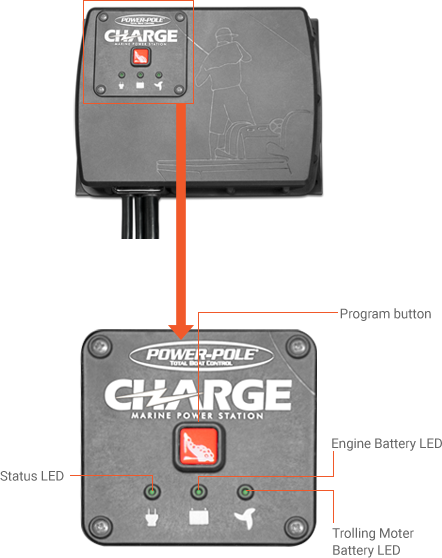 Compact Design
The main CHARGE unit is 10.62x7.95x2.78 inches in size and weighs under nine pounds making it small enough to fit into your boat with ease. Since the CHARGE is an all-in-one unit it also can take the place of current chargers and jump start systems, freeing up even more valuable space on your vessel.
Simple to Install
The CHARGE can be installed quickly and easily with just four screws. The easy-to-follow wiring instructions uses your boat's existing shore power and alternator system meaning there is no complicated splicing or advanced electrical knowledge needed. Just use the diagram to configure your boat's battery banks.
Built-In Safety Features
From the integrated heatsink cooling system to the temperature sensors built into the wiring sheath, the CHARGE was engineered for safe operation even under the most demanding conditions. The CHARGE is also constructed to IP65 waterproof standards to avoid possible water intrusion into the unit's inner components.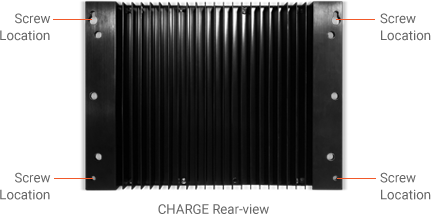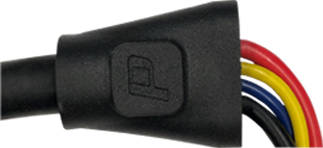 Compatible MFD's
(Requires C-Monster Gateway.)
Simrad
NSO Evo3
NSO Evo2
NSS Evo3
GO 5 XSE
GO 7 XSR
GO 9 XSE
GO 12 XSE
IDS
All 2020
and newer MFD's
Lowrance
HDS Live
HDS Carbon
Elite Ti2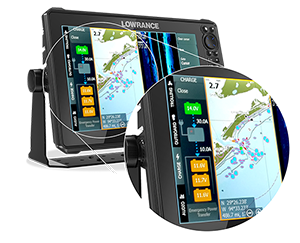 Works With Existing MFD's
With the C-Monster GATEWAY, you can connect and control your CHARGE from your LOWRANCE, SIMRAD or Mercury Vessel View displays.
Specifications
TWO BUTTON KEY FOB
Included
TOTAL WEIGHT
8.75 lbs
POWER SUPPLY
Up to 500 watts of power
DIMENSIONS

Height: 10.62"
Width: 8"
Depth: 3.03"

OUTPUT

Max 40 amps to the engine battery
Max 25 amps to the auxiliary batteries
Max 500W 12V engine battery charge from shore power
Max 500W 24/36V "run charge" from 12V engine battery and/or shore power
Max 500W 12V "back charge" from Auxiliary 24/36V battery to engine battery

IP RATING
IP65
A/C INPUT
120v 60Hz
SOFT CLOSE CYLINDER
No
DRIVE OFF PROTECTION

No

3-Year Warranty